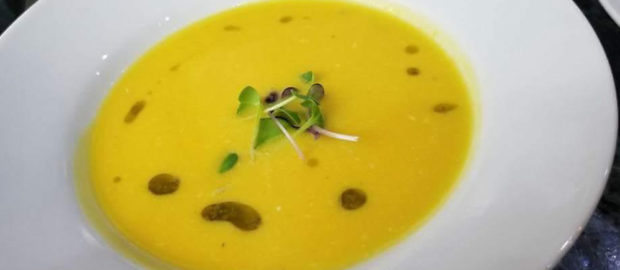 INGREDIENTES
1/2 lb. Calabaza
1/2 lb. Zanahoria
1 /2 cebolla blanca
2 dientes de ajo
1 cdta. Aceite extra virgen Betis Esencia de ajo
2 clavos de olor
1 palito de Canela
Agua
Sal
Pimienta al gusto
Cilantro
2 cdas. Light and Fit de vainilla
PREPARACIÓN
Quite la cáscara y corte la calabaza en cubos. Pele la zanahoria y corte en ruedas.
En una olla con abundante agua, agregue la calabaza, zanahoria, cebolla, palito de canela, clavos de olor, ajuste con sal y pimienta al gusto. Hierva por 25 minutos o hasta que estén blandas.
Escurra, remueva los clavos, palito de canela y coloque la zanahoria, calabaza y cilantro en un blender creando la cremita. En una olla agregue aceite de oliva, salteé el ajo, agregue la crema y el light and fit . Mezcle y sirva.
¡Buen provecho!
Bendiciones
Chef Solórzano