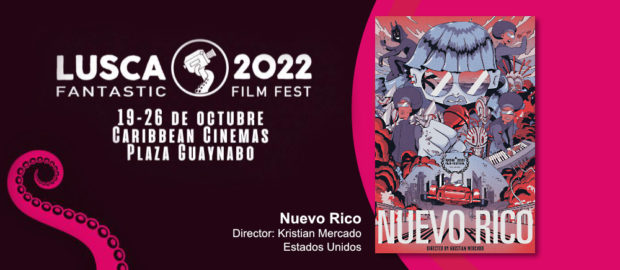 Nuevo Rico
Director: Kristian Mercado
País: Estados Unidos
A brother and sister stumble upon a celestial secret that propels them into Reggaetón stardom, but at what price?
NUEVO RICO – Short Film from Kristian Mercado Figueroa on Vimeo.
Lusca Fantastic Film Fest 2022
del 20 al 26 de octubre en Caribbean Cinemas Plaza Guaynabo.
Encuentra la cartelera completa y los horarios en www.LuscaFilmFest.com.